LOST: On The Beach Ft. Mc KkoiLOST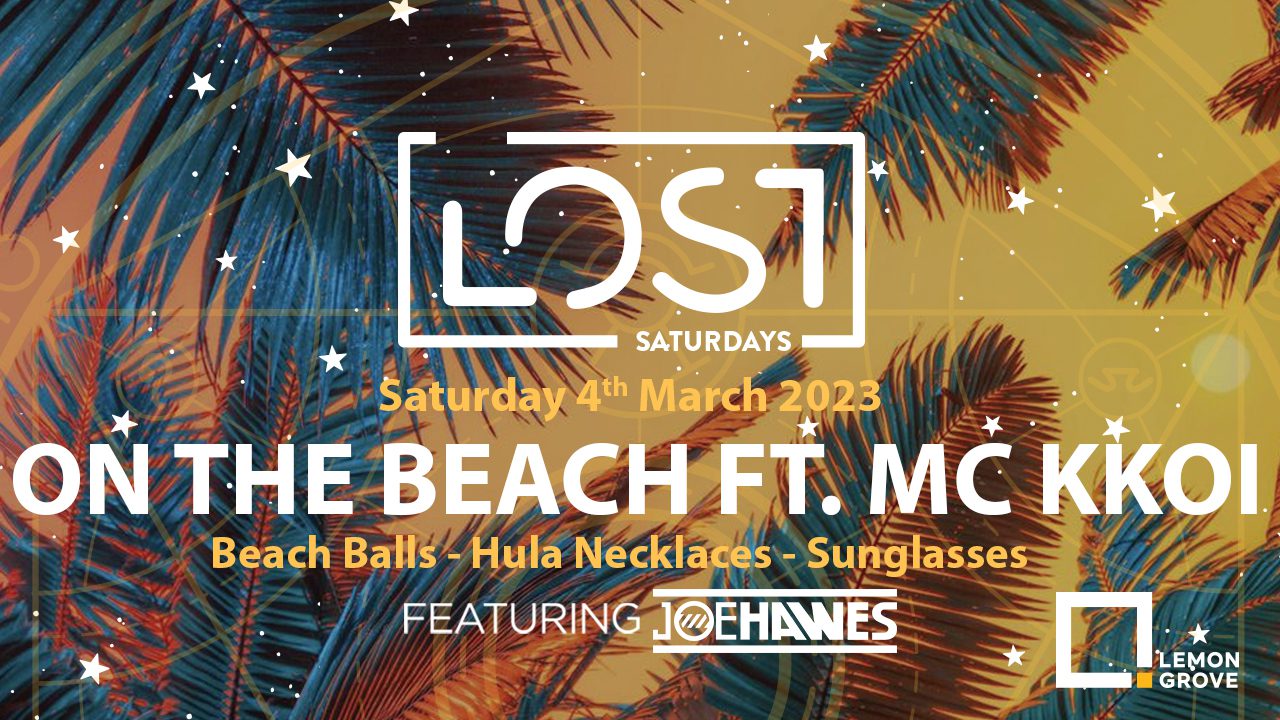 With longer sunnier days on their way, get ready to jet away for Lost On The Beach.
Summer is coming in hot and we've got that beachy feeling. Transporting you to the Lemon Grove island, there will be giveaways a plenty for this Saturday beach fest. With Joe Hawes and Mc Kkoi providing the perfect beach club soundtrack, its time to get LOST beach style🌊☀️🏝
💚 Best Drink Deals in Exeter 🤝
3 Shots for £6 (Sambuca / Tequila / Jager)
2 Bombs for £5
2 VKs for £5
Vodka Single £2.95
■ LET'S GET LOST TOGETHER ☄️🎉
LEMON GROVE
09:30 pm
32
32 people viewed this event.
Saturday 04 March