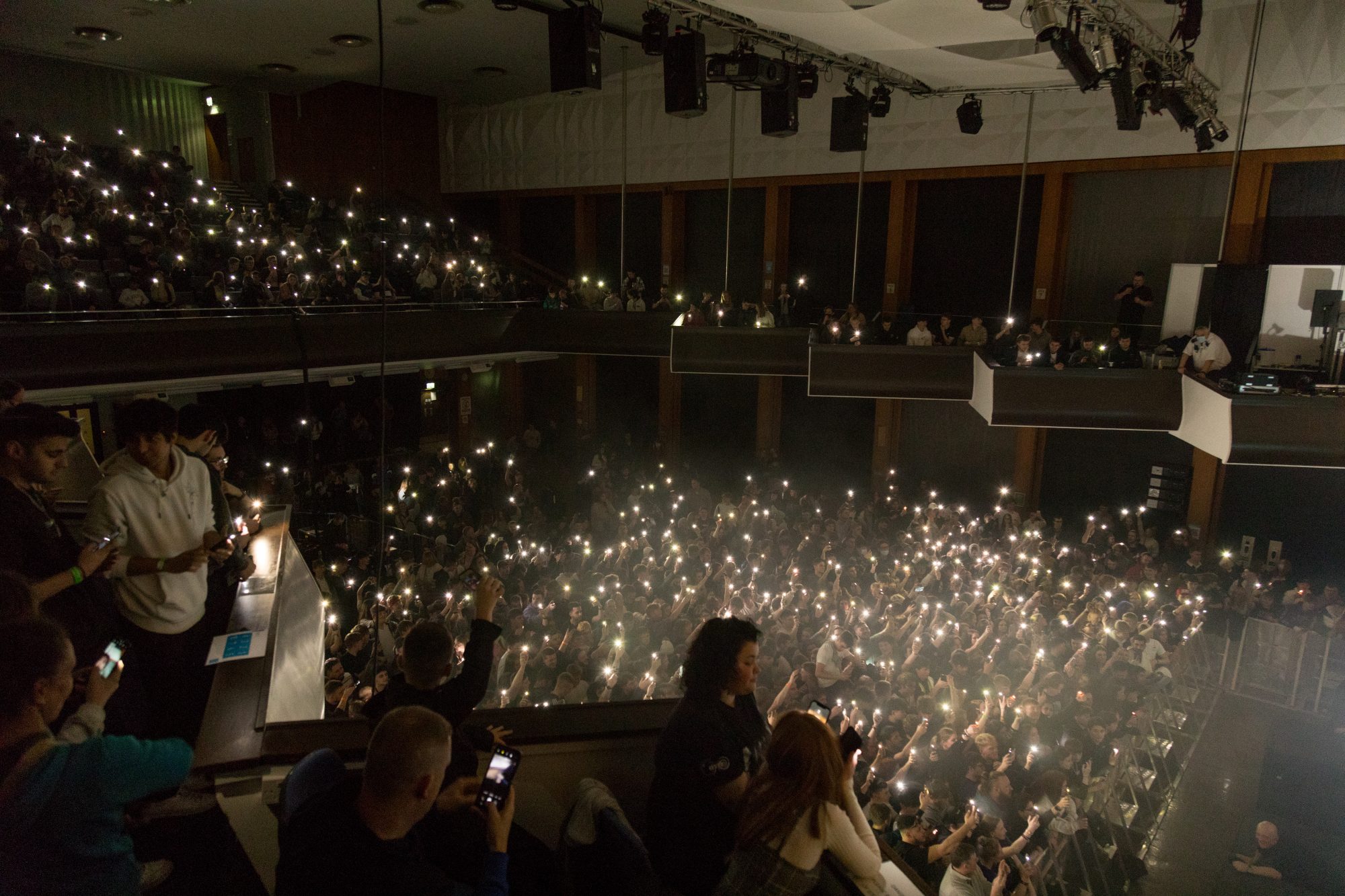 THE GREAT HALL
Standing at the heart of the Streatham Campus, there's almost a sense that the University has evolved around the Great Hall itself – the hub of the action.
As one of the largest entertainment venues in the South West, it's pretty iconic and ask anyone in Exeter where they saw their first gig and more often than not it's here.
With a capacity for 1800, it's no surprise that the Great Hall has a long history of staging concerts by music greats, both national and international. It's colourful roll call features the likes of Bob Marley, U2, Pink Floyd and Kaiser Chiefs, to name but a few.
Live entertainment is by no means limited to gigs. Throughout the year you'll find a mixed programme of comedy, theatre, spoken word and a variety of music. A long-standing relationship with the Bournemouth Symphony Orchestra sees the Great Hall featured regularly in their seasonal programme.
VENUE INFORMATION
Getting to the Great Hall couldn't be easier, make your way to the centre of the Streatham Campus and you can't miss it.
Parking – there is plenty of parking within easy reach of the Great Hall.
Ticket information – please refer to individual events for ticket provider information.
Why not arrive early and enjoy a pre-performance drink or bite to eat in our campus pub – The Ram Bar, which you'll find just behind the Great Hall.
CHECK OUT WHAT'S ON
AT THE GREAT HALL
OUR VENUES
CONTACT US
INFORMATION
For information about events in the Great Hall, email eventslive@exeter.ac.uk
CONTACT US
E eventslive@exeter.ac.uk
CONTACT US
INFORMATION
For information about events in the Great Hall, email eventslive@exeter.ac.uk
CONTACT US
E eventslive@exeter.ac.uk