WRITTEN BY Kate Jane | November 7, 2023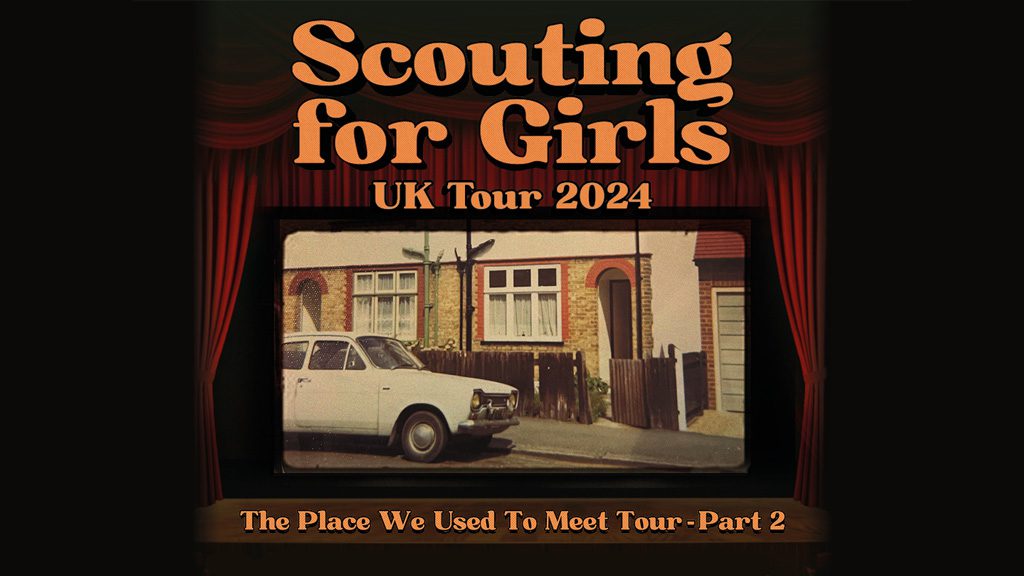 When it comes to indie-pop anthems, Scouting for Girls have been a household name for over a decade.
With chart-topping hits like 'She's So Lovely,' 'This Ain't a Love Song,' and 'Heartbeat,' this British trio has left an indelible mark on the music scene.
After four Top 10 singles, four Top 10 albums, 2 million sales, more than a billion streams, four BRIT Awards, and an Ivor Novello, Scouting for Girls found themselves at a crossroads. Their solution? To return to their roots, the very place where their journey began.
So, before you book yourself a ticket to the latest Scouting for Girls tour, let's rewind a few years back, and find out about the origins of this iconic trio.
Back to Where it All Started
The founding members, Roy Stride and Greg Churchouse, go way back to their Cub Scouts days, where their paths first crossed. In fact, their friendship began on their very first day at Queensmead School in South Ruislip, West London.
They remained classmates until 1998, at which point, they decided to chase their musical aspirations. Even at the young ages of 15, Roy and Greg were already taking the stage at small gigs in their West London neighbourhood.
Their music was more than just a hobby; it was an escape from the monotony of everyday life, a journey back to the whimsical fantasies of their childhoods, driven by the playful sounds of a Moog organ.
Churchouse, in his own words, humorously pointed out that he was drawn to the bass guitar because it had "two less strings."
Scouting for Girls' Musical Journey
Before their 2007 breakthrough, Roy and Greg were in a university band called Cape, but fate intervened when Stride transitioned from guitar to piano, which laid the foundations for Scouting for Girl's iconic sound.
Their debut recording, a demo of "Keep on Walking," caught the attention of judges at the 2005 Glastonbury unsigned competition, earning them a spot in the final, despite never having performed live before.
By 2007, Scouting for Girls had built a substantial online presence through Myspace and their own club nights at the Trinity Pub in Harrow.
Epic Records' A&R Nick Raphael was so captivated by their demo that he immediately recognised the band's potential, leading to their signing with Epic UK in February 2007.
Their first release, the "It's Not About You" EP, set records as the highest-charting limited-edition EP in chart history.
Their eponymous debut album, released in September 2007, skyrocketed to the top of the UK Albums Chart in January 2008, where it reigned for two weeks. The album spawned iconic hits like "She's So Lovely," "Heartbeat," and "Elvis Ain't Dead," solidifying their place in the music industry.
Subsequent albums, including "Everybody Wants to Be on TV" (2010), "The Light Between Us" (2012), "Still Thinking About You" (2015), "The Trouble with Boys" (2019), and "Easy Cover" (2021), showcased their evolving sound and ability to craft both catchy pop hits and heartfelt tunes.
Each album marked a new chapter in their musical journey, reaffirming their status as a beloved and enduring band in the world of indie-pop.
Reconnecting with Their Musical DNA
With 'The Place We Used to Meet,' they are going back to the basics, rediscovering what made them fall in love with music in the first place. This album promises to be a journey down memory lane for both the band and their dedicated fanbase.
While some may view going back to their roots as a regression, Scouting for Girls sees it as a renaissance.
It's a chance to recapture the raw energy, enthusiasm, and authenticity that propelled them to stardom in the first place. 'The Place We Used to Meet' is not just another album; it's a reawakening of their musical spirit.
Get Ready for the Scouting for Girls Tour
As the release date approaches, fans both old and new are eagerly awaiting the opportunity to immerse themselves in their music once again, and with their upcoming UK tour, fans can look forward to experiencing the magic of Scouting for Girls in person.
So, mark your calendars for the release of the album on October 13th,,and make sure to book your tickets for April 27th 2024, where they play live at The Great Hall, at Exeter University.
Book your tickets for this event, here.