WRITTEN BY Kate Jane | September 22, 2022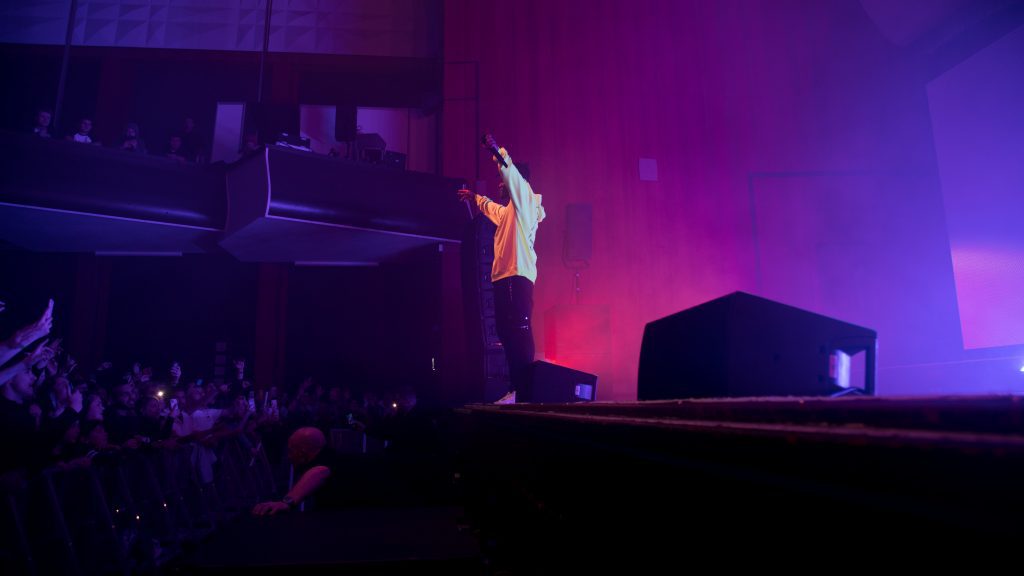 From stellar gigs to theatre performances, comedy shows and club nights, the University of Exeter has held some unforgettable events on campus for students and the general public since the 1950s.
The Great Hall, one of the largest venues in the South West, has welcomed huge artists such as U2, Muse and The Vaccines. Lemon Grove, which reopened on 17 September with the first of many sold-out LOST Saturdays to come, has also seen incredible performances from the likes of George Ezra, Frank Turner and Scouting For Girls.
Always a society social hotspot, The Ram Bar is known for its pub quizzes and karaoke (as well as its curly fries), while the newest addition to our venue selection, Forum Kitchen, is ready for booking, be it an open mic night or drinks reception.
Wherever you go and whoever you see, the choice is yours – which is why we want to hear from you.
The events we offer should be shaped by your interests, so tell us: who or what do you want to see live on campus?
Fill out this short survey to let us know.
When you next check our What's On page, you might just see a name you've put down.